When I was going through some "Beautiful Stitches" magazines yesterday evening I came across this interesting fact about lemons:
"No one really knows where the first lemon tree flowered, but they were growing in Spain and North Africa by the year 1200. Quite foreign to our shores for many years, a lemon was produced as a delicacy at Anne Boleyn's coronation. It cost six silver pennies!"
It is interesting to me as we have a lemon theme in our kitchen, well if you call three cross stitched pictures of lemons and some coasters shaped as lemons a "theme".
Here are photos of the three pictures I have cross stitched: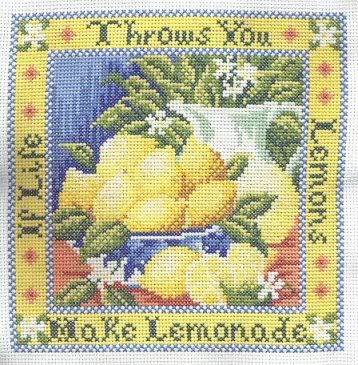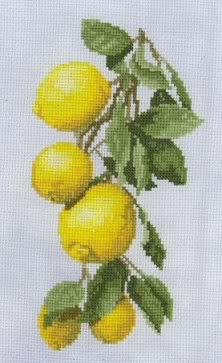 I have tried a couple of times to grow a lemon tree but haven't been successful yet; I hope one day to manage though.
A Favourite Quote:
"Humankind has not woven the web of life; we are but one thread within it.
Whatever we do to the web we do to ourselves."
Chief Seattle