I had a great Easter weekend! I didn't realise how much I needed the break; I feel so much better because of it.
I managed to finish the Kustom Krafts baby lion!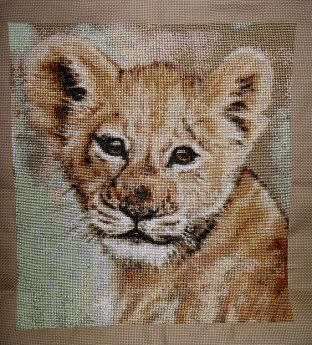 I didn't manage to finish page two of HAED Tomboy, but all being well should be able to this week.
I am currently up to the middle of book three 'Three to Get Deadly' of the Janet Evanovich Stephanie Plum series. I am going to continue through the rest of the series. I didn't think I would enjoy them as much this time but I am.
A Favourite Quote:
"I wish I were a teddy bear - the older they get,
the more they're worth…"